Cove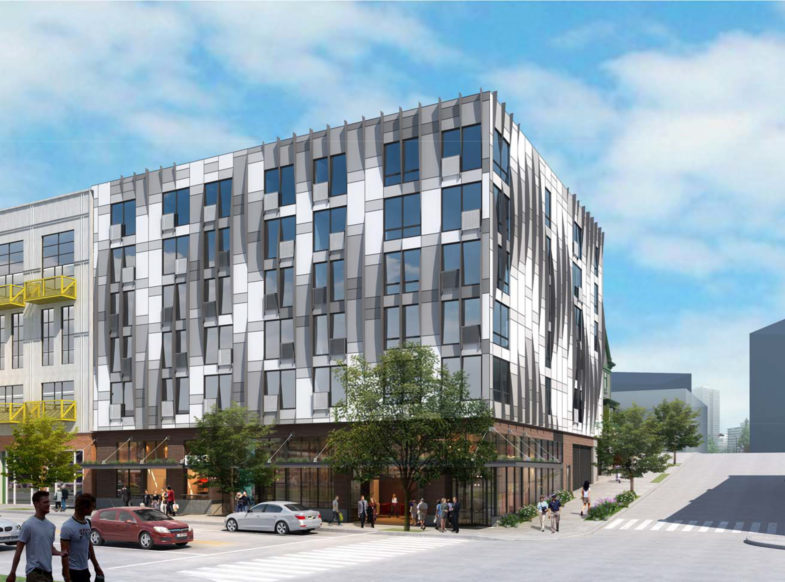 Cove is multi family project currently under construction in Seattle, WA. This project was purchased from another firm with the permit in hand but the design didn't quite meet our standards. Our most notable design changes were an occupied green roof, a vegetated canopy above the retail level and the wave like cladding system. The building is cast in place concrete construction at the commercial levels and wood framing for the residential levels above. Careful means and methods and detailing consideration had to be given to the Easternmost wall adjacent to the neighboring building. We used a tilt-up method of framing with pre-attached cladding, waterproofing and UV protection to address that side of the building.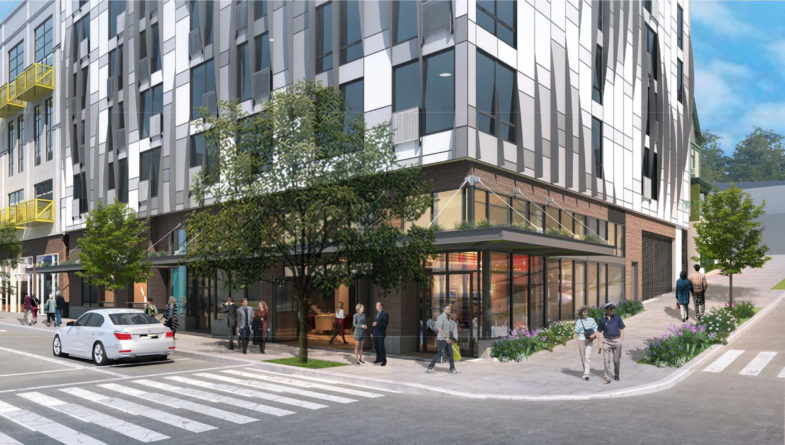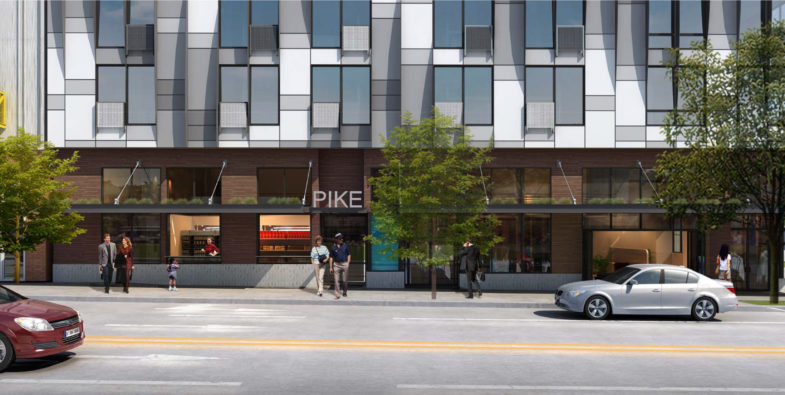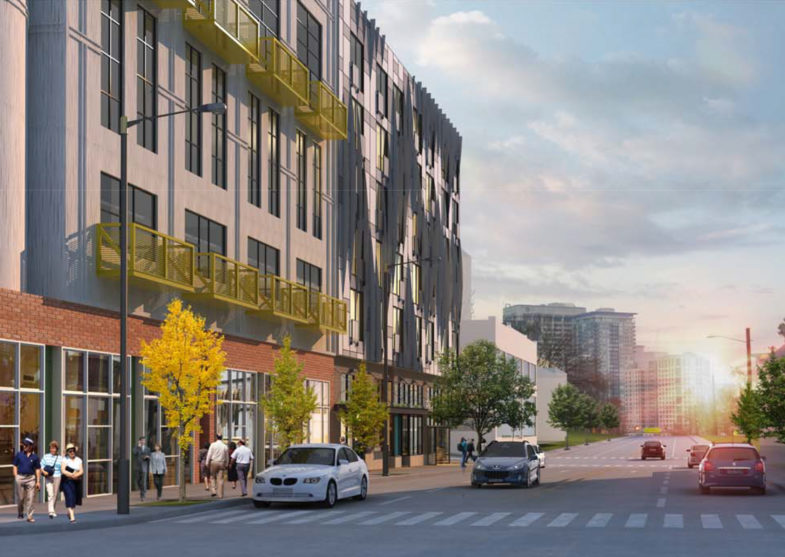 Ground Level Plan: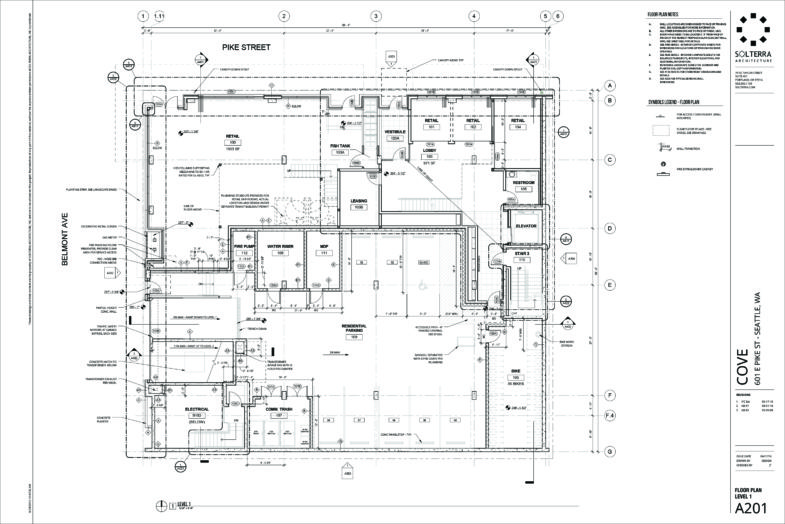 Second Level Plan: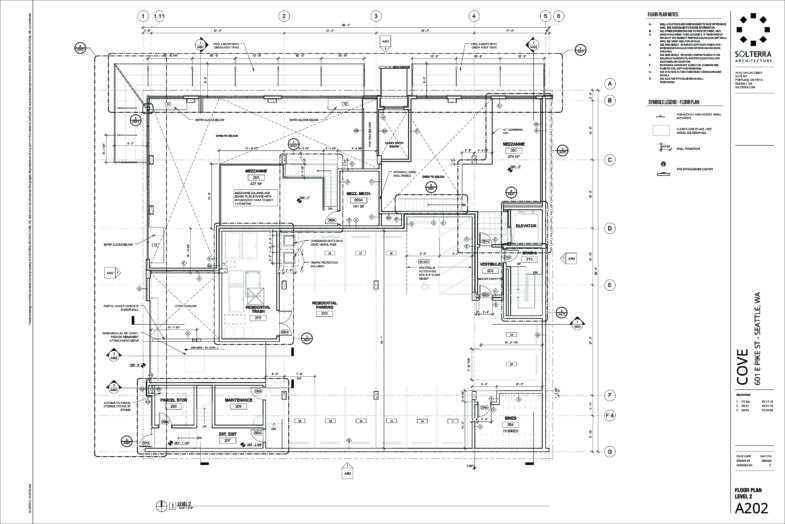 Typical Floor Plan: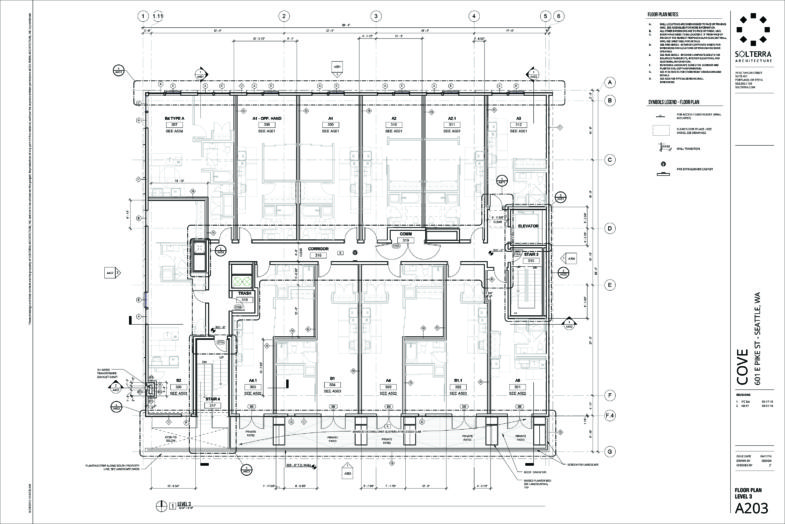 Roof Plan: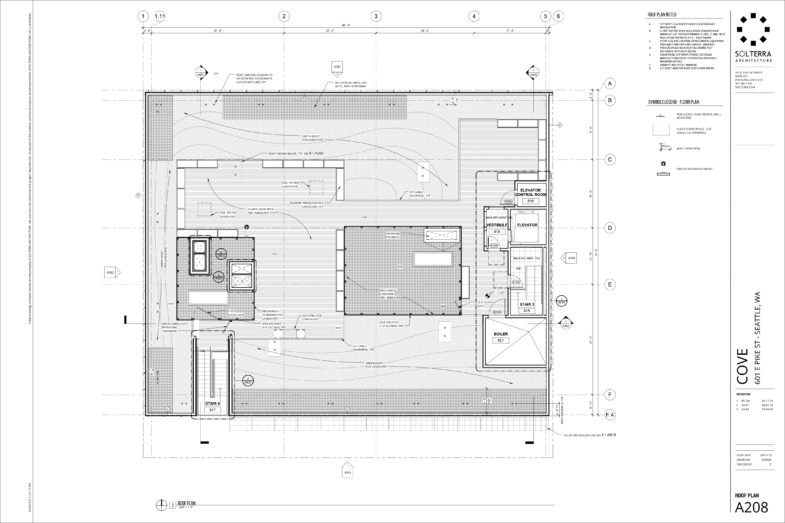 Representative Composite: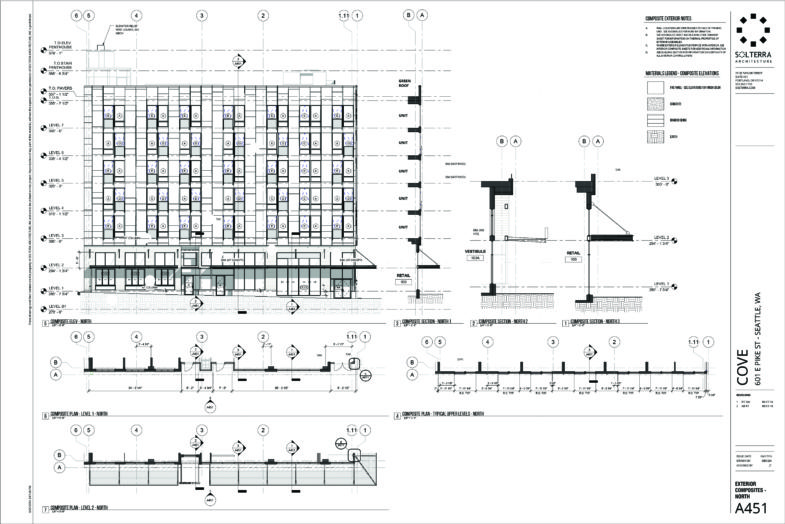 The cladding system is an optimized array of panel sizes and colors arranged in a wave pattern. The wave pattern is given depth with the addition of curved aluminum fins attached behind the rain screen. This presented a number of unique challenges. The gap between panels had to be widened to accommodate the aluminum fins requiring UV protection for the weather resistant barrier behind the panels where the fin did not occur. The also fins needed to have unique connections at the corners and next to windows without compromising the overall aesthetic of the glazing. An example condition is shown below at center post of a fixed window and an operable tilt-turn window: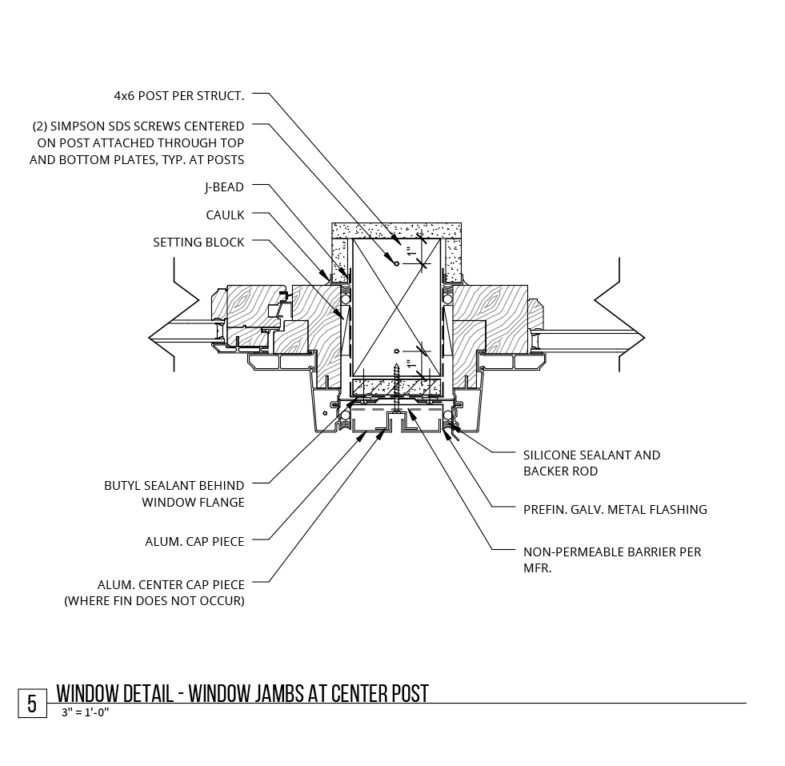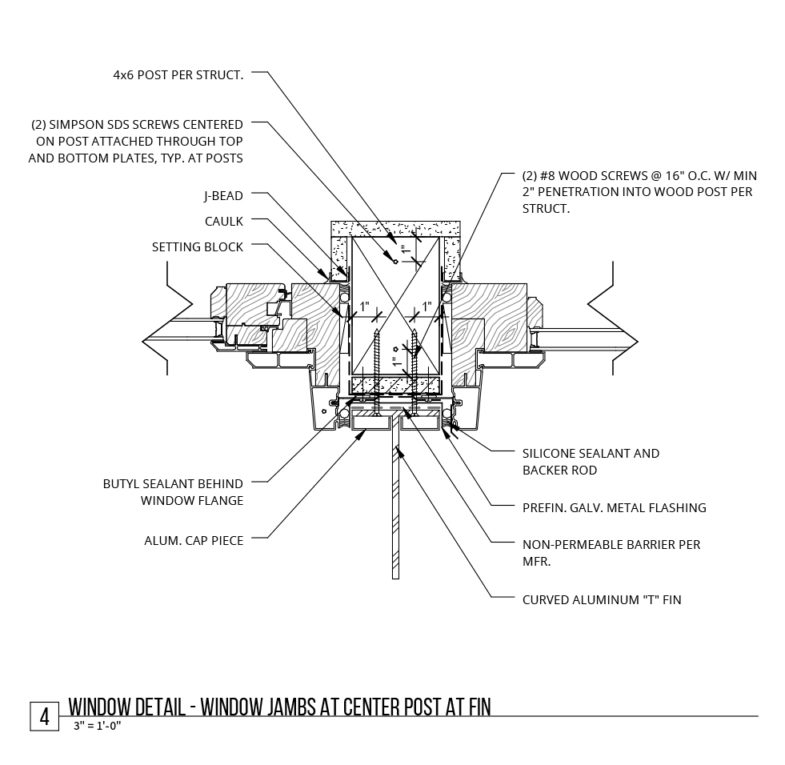 The canopy had some complicated detailing to work out. The main challenge here was to unify the soil depth and drainage needs of the landscaping with the structural members and still maintain the desired architectural aesthetic. Some representative details of the solution are shown below: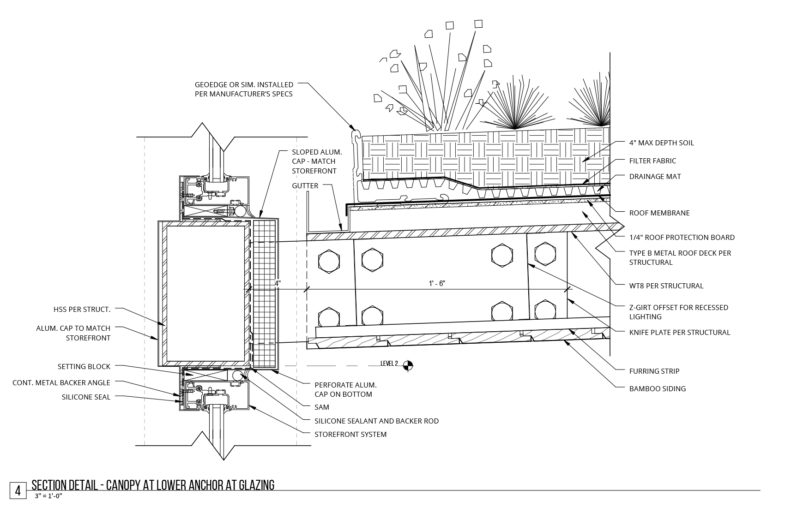 Below are some photos of the current construction progress: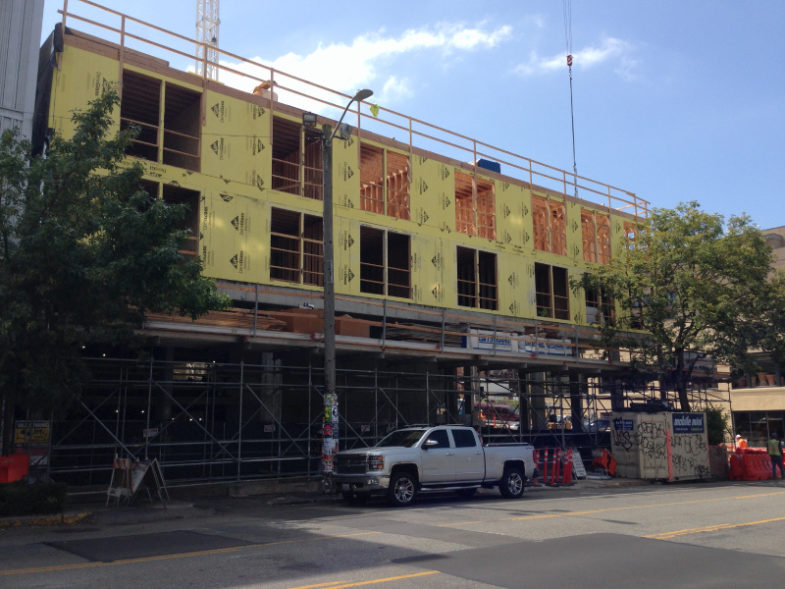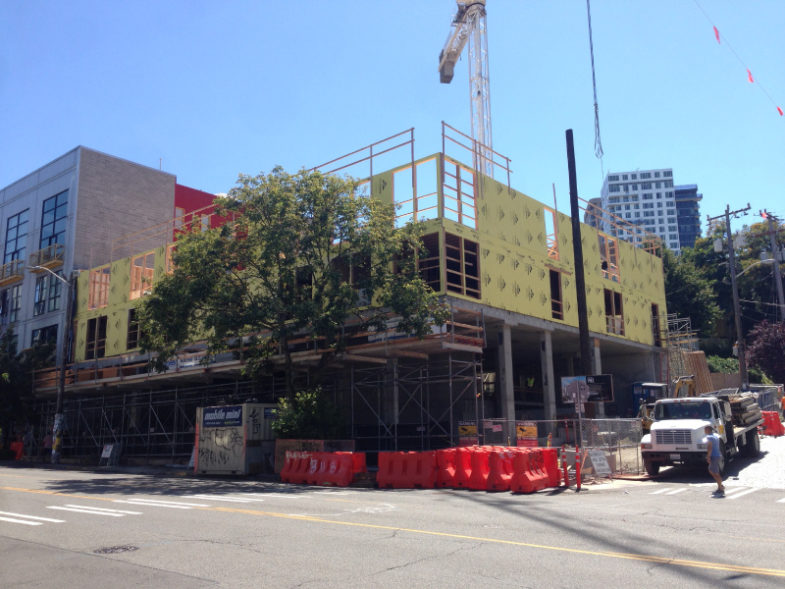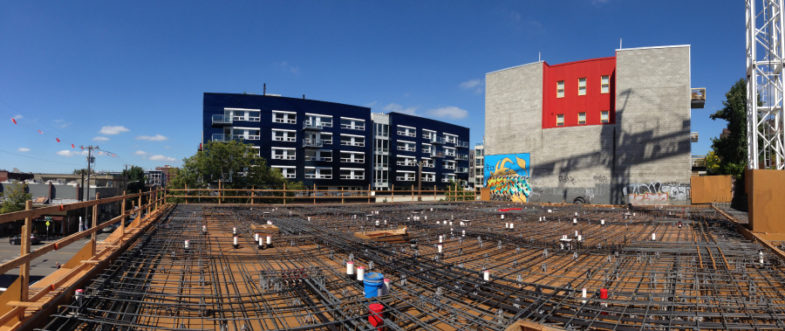 All images are from the Design Review Packet of Seattle's review process and all documentation drawings are from the in CD documentation phase.
2017 update: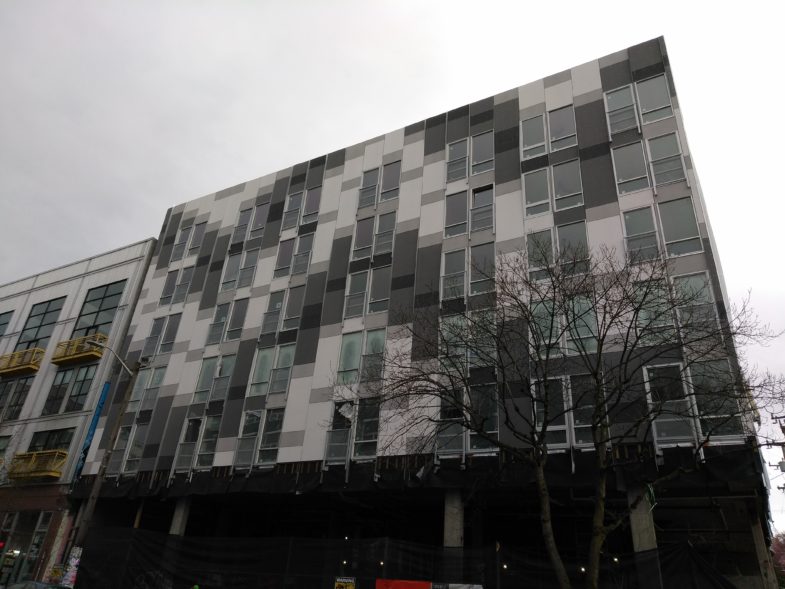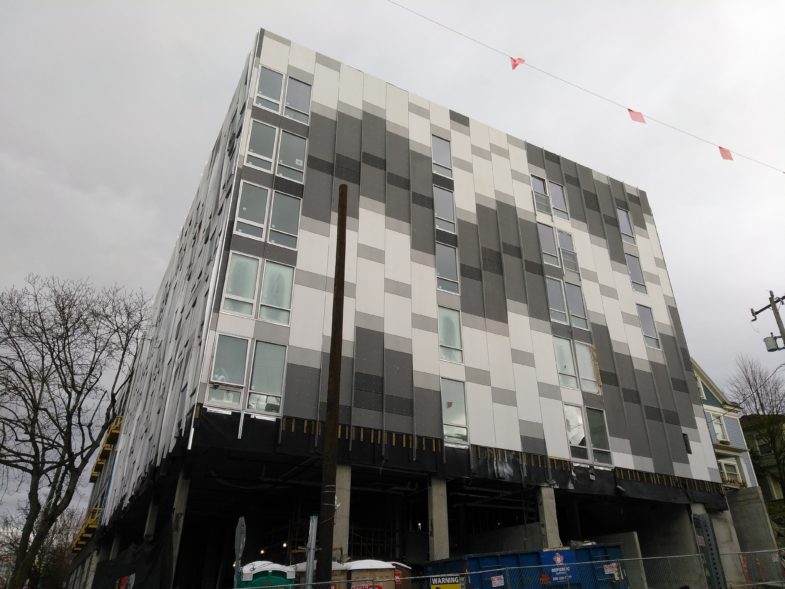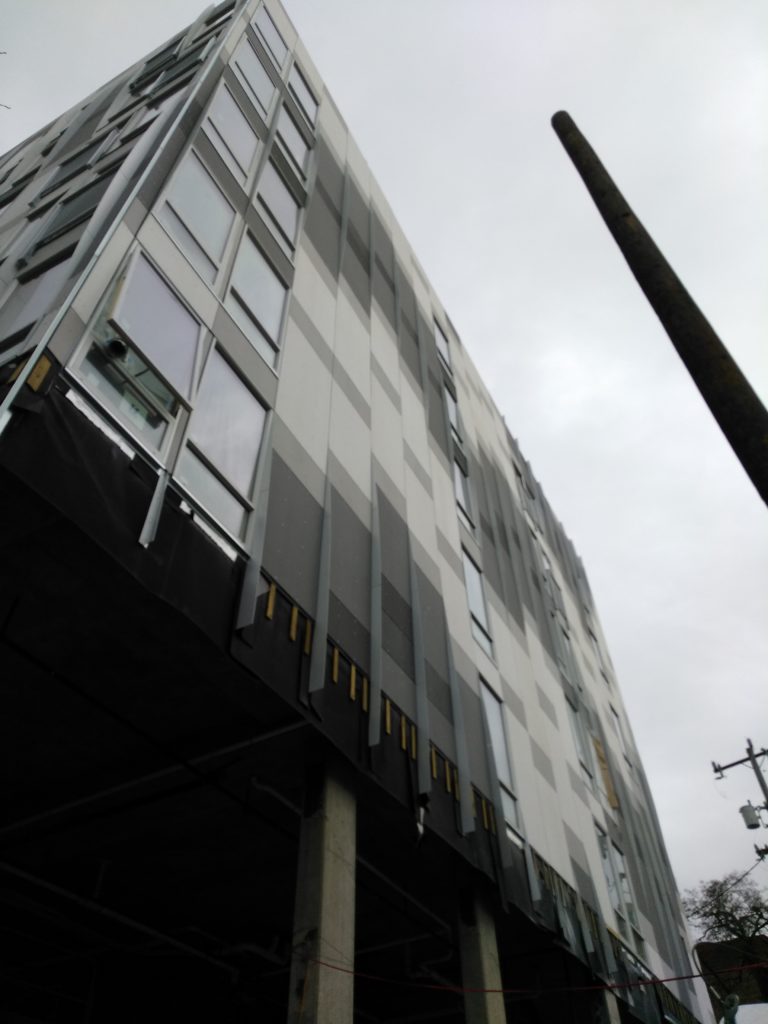 They spec'd a cheap set of materials and picked colors that contrast too much after the project was sold. The matte finish and shallower fins don't help. You will notice bad fasteners in the last image as well if you look closely. It's more noticeable in person. The result is underwhelming…