Esker
Esker is a proposed multi family project located at 1208 Pine Street in Seattle. It is located on a principal pedestrian street that serves as a main connection to Seattle's central business district. Esker is meant to add to the character of the vibrant and diverse community already established in the neighborhood while adding the tranquility of nature to urban living.
Site Plan and Photographs: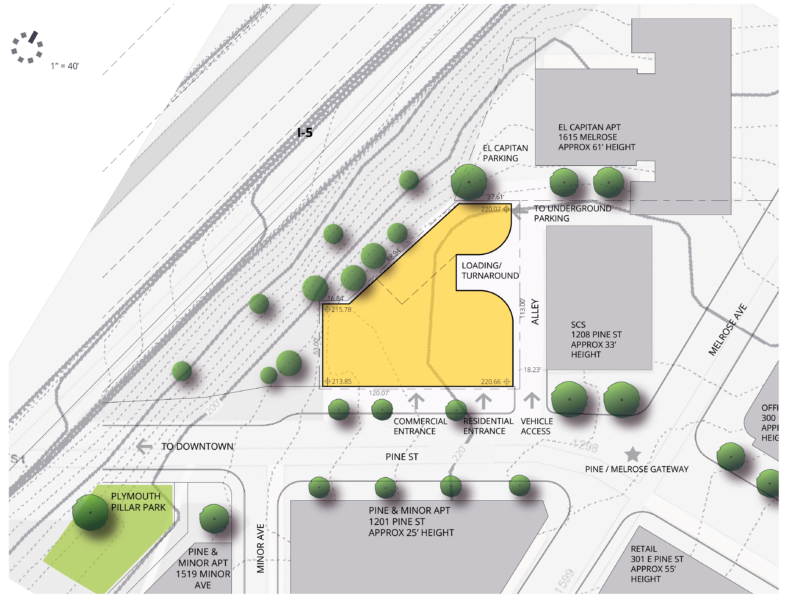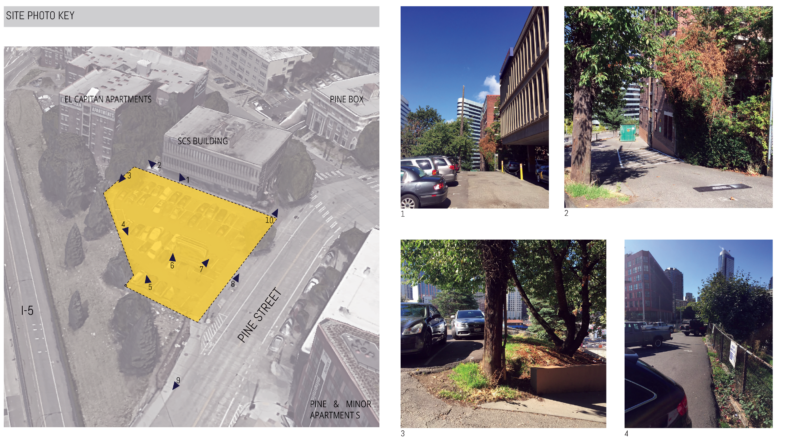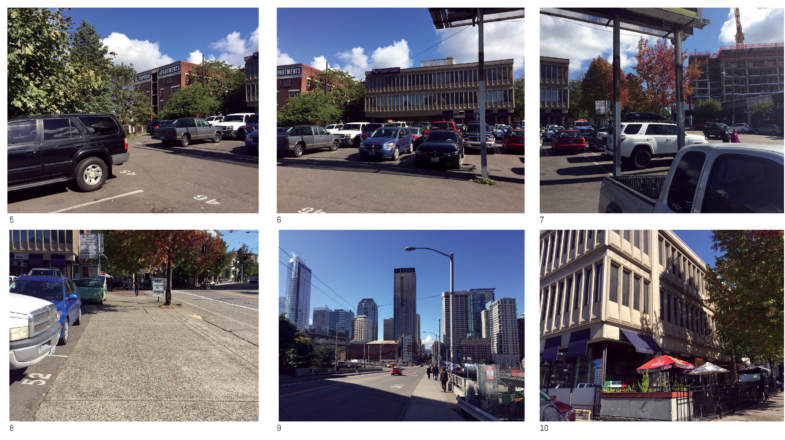 Notable features for the project include an extensive green roof with resident access and amenity space, a solar panel array on the rooftop, a rainwater collection system and cistern and a streetscape designed in accordance with the pollinator pathway.
Below are the three massing options that were submitted to the city; the third being the preferred option: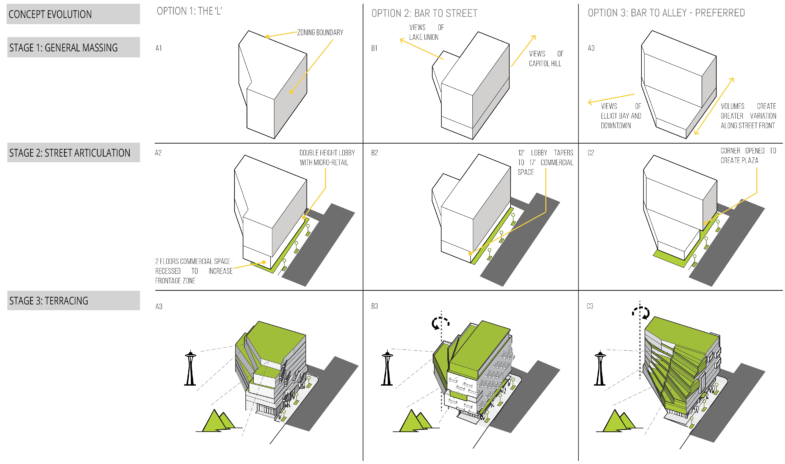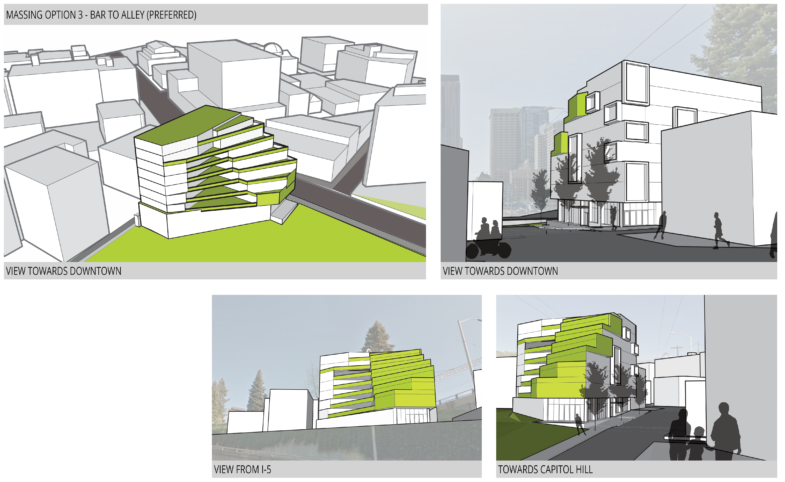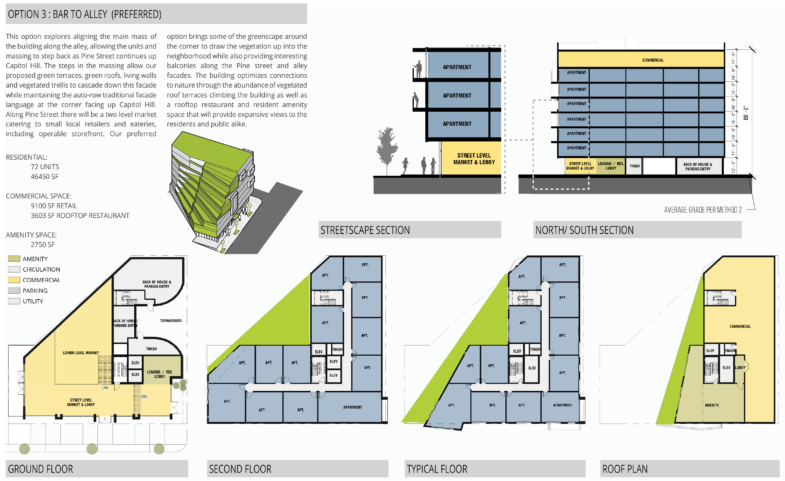 All images are from the EDG phase of Washington's review process. The full EDG packet can be found here.