Perch

Perch is a proposed multi family project in early development located at Duwamish Head in the Alki neighborhood of Seattle, WA. The building continues the trend of mid-rise development in the area and will add much needed commercial space and affordable housing to the area. Notable features of the project include a lush courtyard with extensive use of living wall systems, ample bike storage, a rooftop solar array, an occupied green roof space and a large rainwater collection system. The project is targeting LEED platinum. The full EDG packet can be found here.
Site Context: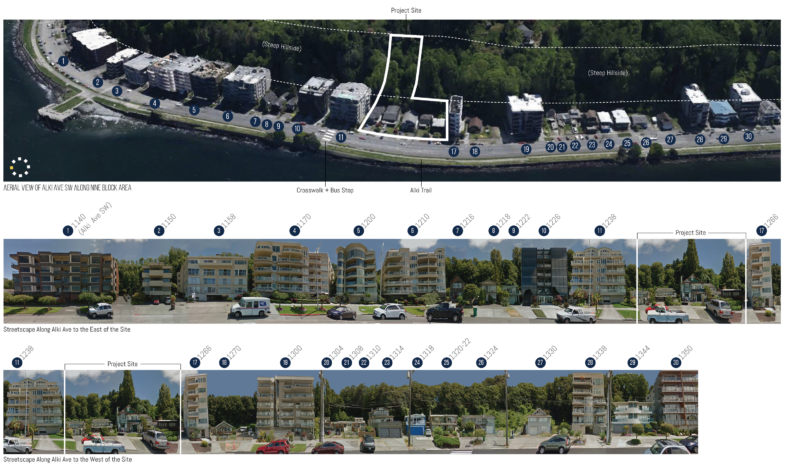 Establishment of the base massing was done with the design review board selection of a "C" shaped mass for the general shape. The progression from that point can been seen below: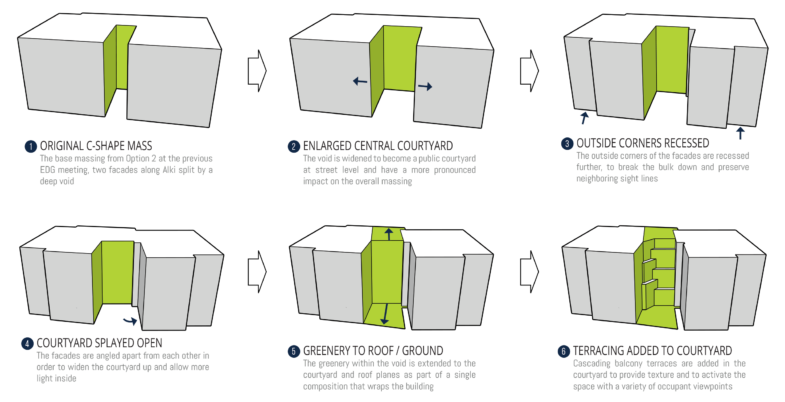 Contextual Views of the Base Massing:



Massing Proportions within Context:
The base mass was then given some realistic programming with special consideration given to the streetscape.
Plans and Section: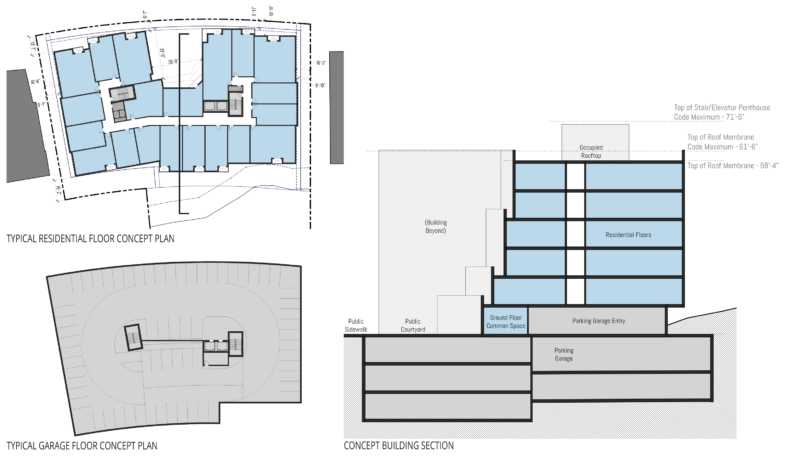 Courtyard Landscaping and Plan: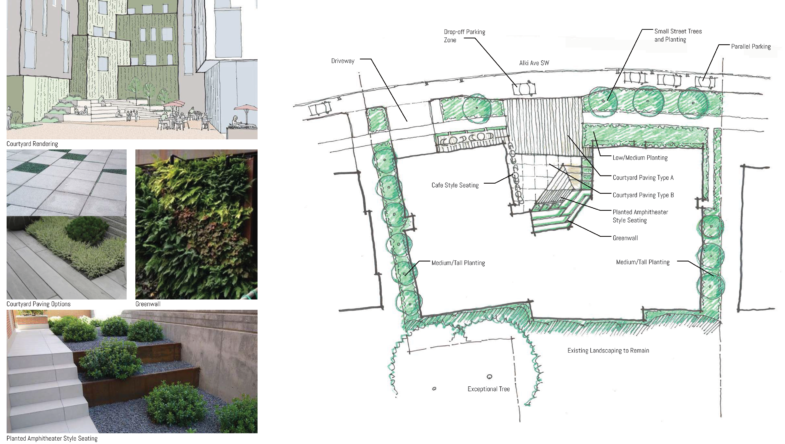 The base mass then required further articulation and fenestration based on a number of design charettes and concepts. Some of the sketches from that process can be seen below:
Bigger stroke concepts: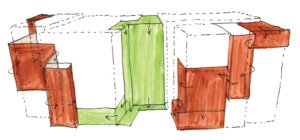 More detailed, smaller stroke concepts:
The "perch" is defined at a unit scale through the use of inset balconies and terraces. It is defined at a larger scale by the occupied roof deck as a point of observation. Not to mention it would be a crime not to use the roof as an occupied space with such a gorgeous view of the Puget Sound available. Below are some earlier hand sketches of the building's massing articulation showing possible interpretations of the "perch" concept and a couple of views of from the site:
Below are the final three massing articulations of the base mass submitted to the city with the preferred option being the first:



All images are from the EDG phase of Washington's review process. The project passed that review with the preferred option and is currently in DR.